Vigilance family beaten, terrorised by armed bandits
- police responded some 20 minutes later.
"Dem beat meh more dan meh mudda and fadda"- victim

A gang of six armed men beat and terrorized a family of Vigilance North before fleeing with a quantity of cash and jewellery.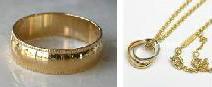 Bibi Fizal Tulsie, one of the victims, said the men made their way into the house after removing a few paling staves from the back fence and unscrewing a light bulb from under the house.

Gizmos employees tied-up with shoe laces and duct tape Thieves

The woman told this newspaper that she and her 17 year-old daughter were in the kitchen preparing dinner when they were confronted by six men.
"I de frying plantain in de kitchen with me daughter and these men come in…one ah dem had a knife, another had a gun, one had a scissors and another one had a piece ah wood."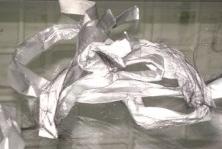 Duct tape

The woman recalled that the men tied her up with duct tape, and her daughter was forced to lay face-down on the floor.
"All de time dem keep telling we lay down, before dem kill we and me beg dem…tek wha yall want nah kill we."


One of the men, who had a pair of scissors, stood guard over Mrs. Tulsie and her daughter. The other robbers went to the upper flat of the family's two storied home, which was occupied by her husband, another daughter and her one year-old granddaughter.
She said the men duct-taped her granddaughter and threatened to kill the child if she didn't stop crying.
"I deh down here and I just hear me husband crying…and yuh could hear how dem lashing he, but meh couldn't do nothing".
The woman added that the men then ransacked the house and unearthed an undisclosed amount of cash and jewelry.
Meanwhile Mr. Jaichand Tulsie, the woman's husband said it was heart wrenching to see his one year-old granddaughter taped bound and gagged.
"Dem tie she up and she crying, but I coulda catch one because I get de bar fuh de front door but meh daughter beg me. She seh 'daddy lef am'…but me couldn't tek it no mo…dem man beat meh more dan me mudda and fadda eva beat meh," the man said tearfully.
He added that after a mere 10 minutes the men left fled the scene.
"Dem run down stairs and dem tell she don't mek no noise and dem run through de back yard".
One the men left, the victims raised an alarm and contacted the police who responded some 20 minutes later. They said the police alleged that they were late because they were responding to another report in Enterprise.
When this newspaper arrived in the area residents related that they heard screams emanating from the house and rushed over to render assistance.
"We just hear them screaming for thief, and when we run over we hear that them get robbed."
One man disclosed that from the descriptions given by the victims, the men may be right from the area. Residents added that the community has been plagued with recent robberies, forcing families to relocate because of fear.
Monday, August 30, 2010
.