Ex-cop found guilty of sodomy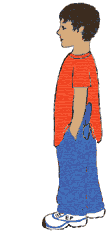 Thomas sodomising a 15-year-old boy

EX-Policeman Vaughn Thomas, who performed an unnatural sex act on a 15-year-old boy five years ago, was found guilty of sodomy at the Demerara Assizes yesterday.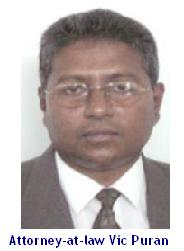 Upon a request from defence counsel Mr. Vic Puran, Justice Winston Moore postponed sentence to await a Probation Report.

Thomas, who had pleaded not guilty, was dismissed from the Guyana Police Force after a charge of buggery was instituted against him in April of 1999.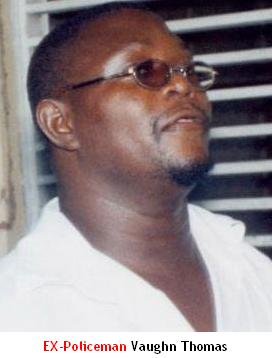 State Prosecutor Ms Nyasha Williams had led evidence to show that the accused had confessed to the crime. He had told investigating Policemen that he had picked up the boy on the road on the night in question and had had sex with him.

After receiving the Probation Report, the judge will impose sentence. (George Barclay)
Wednesday, November 10, 2004