President, Prime Minister join thousands in observing Arrival Day
Georgetown, GINA, May 5, 2009
As Guyanese turned out in their numbers to celebrate Arrival Day, President Bharrat Jagdeo and Prime Minister Samuel Hinds joined them in observing this day which commemorates the 171st anniversary of East Indian arrival in Guyana.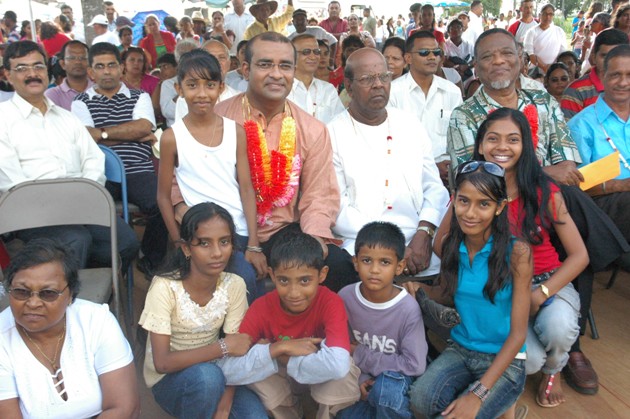 Children gather around President Jagdeo. On his left are President of the West Demerara Indian Religious, Cultural and Social Organisation, Angad Rupee and Prime Minister Hinds
At the Joe-Vieira Park, West Coast Demerara, the President greeted patrons of the event as they enjoyed the unique cultural display of the Indians which depicted the past and present traditions.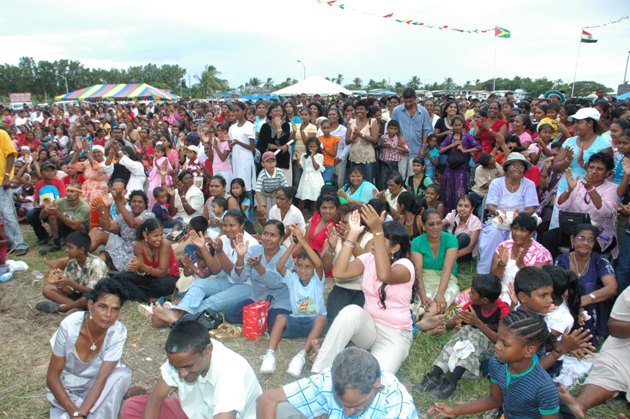 A section of the gathering
The celebration was made up of cultural items such as local Mandirs (Hindu temples) competing by showcasing the arrival ships, and "logies" which were the homes inhabited by the early immigrants, and the general way of life of the people when they arrived in the then British Guiana. There was also dancing and singing of traditional songs.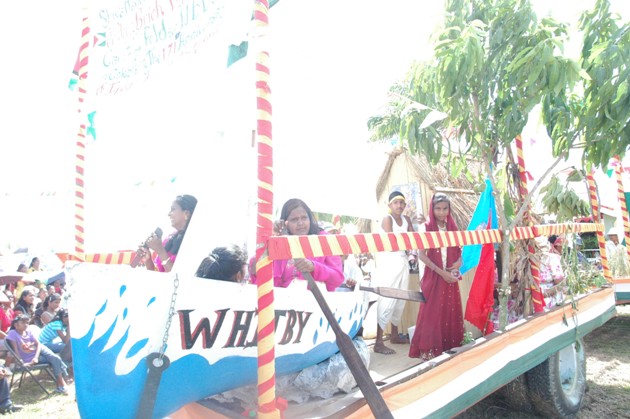 Events to commemorate this day have been on-going during the week which has been held at the Anna Regina Community Centre, Essequibo; the National Stadium, Providence, East Bank Demerara; Albion Community Centre, Berbice and the Joe-Vieira Park, West Coast Demerara.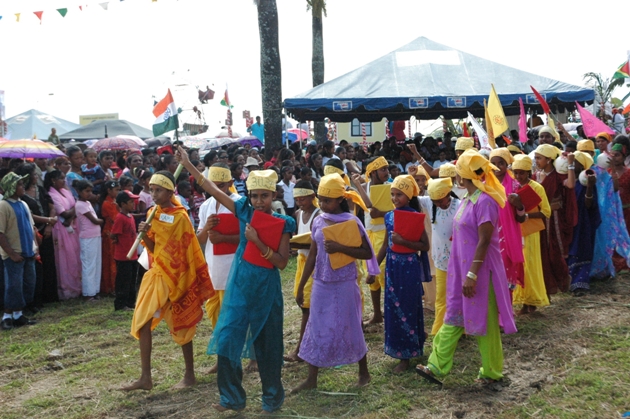 May 5, 1838 is observed as the date of arrival of East Indians to Guyana, on two ships the Hesperus and the Whitby. During the period 1838 and 1917 more than 200,000 East Indians arrived on these shores to work on the sugar-cane plantations.
This year marks 174 years since indentured immigrants first arrived.
Government Information Agency (GINA)