14-man gang creates terror in Corentyne
- one dead, four injured; homes, vehicles riddled with bullets
- Police kept at bay for over an hour…
A Crabwood Creek family escaped with their lives after as many as 14 gunmen targeted their dwelling place shortly before 02:00 hours yesterday morning.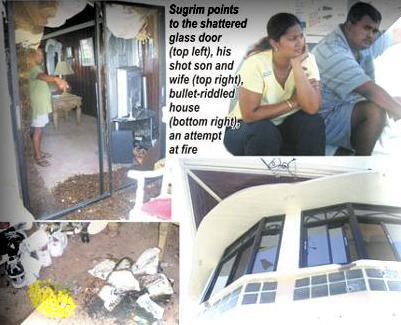 In the mayhem, one woman was shot dead and four men were injured, one of them shot in the head. The dead woman has since been identified as Faye Campbell, of Cumberland , East Canje , while her two companions were identified as Donald Sukra Premnauth, and Mukesh Bridgemohan, of Grove New Scheme, East Bank Demerara. They are now patients at the New Amsterdam Hospital . Premnauth was shot in the upper back while Sukra was shot in both knees.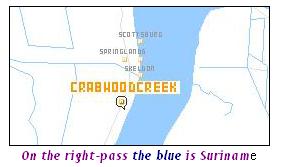 Premnauth, Bridgemohan and Campbell were travelling in a vehicle that was transporting equipment for the Tom and Jerry Coney Island . They had been partying at the Reno Bar at Springlands. Their vehicle was passing on the Crabwood Creek Public Road heading to Moleson Creek at the time of the shooting.

Unsolved crimes
Bridgemohan, caught by surprise, decided to speed through, and succeeded in attracting a hail of bullets, some of which struck the now dead Campbell in the back, himself and Sukra.

Maureen-Fraser-robbed Pearl-Bruce-bandits

Neha-Teri-Kurty
Bridgemohan, speaking from his hospital bed, said, "Me get about six bullets in me back and six in me hand."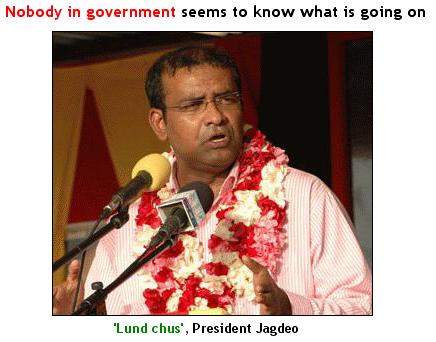 Asked about the presence of Campbell , he said, "I meet she by the stelling at Skeldon and we buy two food and that is how me get to know her. She been in the same truck with we. We did going to the crossing to go Suriname . We bring up the circus from town."
The prime target of the brazen attack was Sham Narine Sugrim, called 'Shayo', who was shot in the left leg. Sugrim is the son of popular Corentyne businessman Haresh Narine Sugrim, called Chinee.
The elder Sugrim said that shortly before two yesterday morning, three speedboats transporting about a dozen or more heavily armed men landed at Moleson Creek. He said that they proceeded to tie up the watchman then moved to his son Sham Narine's home.
The men began shooting from outside the yard and demanded that he open up. He declined.
According to the police, Sugrim, in response, went to a window and discharged several rounds into the air from his licensed firearm. His watchman, Fazal Abdool Ghanie, 50, of Crabwood Creek, also discharged shots from his licensed firearm.
The gunmen intensified their armed assault, forcing Sugrim and the members of his household to take cover and secure themselves.
The 34-year-old Sham Narine Sugrim recalled, "About 2 o'clock, I hear a loud noise. I ask the watchman wha happen? He say it sound like fire rocket…but it was bullets ah fire all over. I didn't see none of them."
When asked if he attempted to return gunfire, the businessman answered, "When bullet ah fire like that and bullet ah fly all over, you got to run fuh cover. I didn't get a chance to shoot. I run and grab me children and hide."
The gunmen surrounded the home and, according to Chinee, no one could have looked outside or done anything. He said that the men had radio sets and they were heard talking to each other enquiring how much longer they had to continue.
He said that some of the gunmen came over to his home, a short distance away, and said, "Chinee, look we gat yuh son. Come save he."
The elder Sugrim said that when he opened his door, the gunmen shot at him, forcing him to retreat.
The gunmen had come with heavy duty steel cutters and at least four 10-pound sledge hammers which bore Suriname markings.

When they failed to shoot their way into the younger Sugrim's home, they proceeded to cut the steel grills at one of the windows to gain entry, and four of them did. The others remained outside shooting almost non-stop.
Inside the house, the four ransacked the place, and in their search for the businessman and his family, discharged numerous rounds, destroying furniture, appliances and windows. Also damaged were an SUV, a Rav 4, one minibus, two Land Cruisers and a Lexus car, which were all in the yard.
"The bullet pass through the wall and hit me. Blood start to pour out but me ain't mek a sound," Sham Narine Sugrim said.
At the time, with him were his wife, Sharmila, 32, and their two daughters, 13-year-old Bindya and eight-year-old Lisa.
He added that his business is vending sand and stones. "Me ain't had a problem with nobody…They take a big nipper and clip the grill…Half-inch rod he a snap out quick, quick. They bruk up the whole inside."
He claimed that the bandits took away some $5 million in cash and jewellery.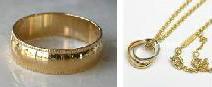 Inside the house, they set fire to curtains and other material in an attempt to burn the building down.
Shamie Narine, the victim's sister, said that her brother's home is now a mess. "They destroy every single thing in the house…they took jewellery, money and so. They tumble up and destroy everything…food…There is no part of the house that them ain't destroy…The glass door, the windows, and even this type of door they shoot and damage. If you see how the bullets damage them concrete walls!"
During the relentless onslaught, numerous calls were reportedly made to the police. The residents said that the police arrived about an hour later. However, the police said that they responded much faster but remained a safe distance away because of the nature of the gunfire. They believed that they could not match the gunmen's firepower.
Haresh Sugrim admitted that the police could do nothing. "If dem did try anything, all of dem woulda dead."
However, the police presence caused the gunmen to abort their attack, which lasted some two hours. One report is that they saw the flashing lights.
No arrests have been made, but the police recovered almost 200 spent shells, sledge hammers, life jackets, a hand gun, a number of live rounds and other items.
In a press release, the police reported that they recovered a .38 revolver along with a total of 187 empty shells of various calibre, one 16-gauge cartridge, three sledge hammers and a claw bar at the scene.
Police believe that the bandits escaped via the Corentyne River in a waiting speedboat.
Haresh Sugrim said that he is convinced that the gunmen are Guyanese who came from Suriname. He said that he arrived at this conclusion from the way the men spoke.
Neighbours, relatives and friends gathered at Sham Narine Sugrim's premises as they examined the damage and discussed the incident.
One friend said that he thought that they were going to be bringing out bodies, given the intensity of the gunfire.
Ricky Seonauth, a Florida-based Guyanese, returned home about two weeks ago and is staying about three houses from Sham Narine Sugrim. "All I can hear is gunshots. All I hear is the guy (one of the bandits) who was outside on the road she, 'Chiney, come save yuh son…They call on Leslie Kishun. He does live opposite. 'Bring out y'all guns, we're here,'" Seonauth said.
Seonauth recalled that a light was on in his home at the time and eight persons were at his building, "They fire about three bullets at my house and we switch off the light."
A relative who visited the home noted, as he examined the extensive damage done to the building: "Imagine is steel door dem this and dem men do this…Wha more we can expect?"
According to the sister, the men broke the concrete spindles, cut the razor wire at the top of the fence, where they entered the yard, then headed for the front door, where they clipped the grill work.
Sham Narine Sugrim's daughter, Bindya, quivering as she spoke, recalled that she was asleep, "I went to bed about 10:30…They start shooting at my room. It is in front…I thought it was fireworks but they were shooting down the place. They were yelling and cursing."
The teen said that both she and her little sister were still traumatized. "I thought I would not live to see tomorrow (Thursday). All around they shooting. One of the guys (bandits) told the other they not leaving till they find us."
A gentleman, who preferred not to be named, said, "This is beyond me wildest imagination. This is nightmare in Crabwood Creek."
"This nightmare would never end for my children. They have to go. We have already packed up," a concerned Haresh Sugrim said.
Friday 08-03-2007